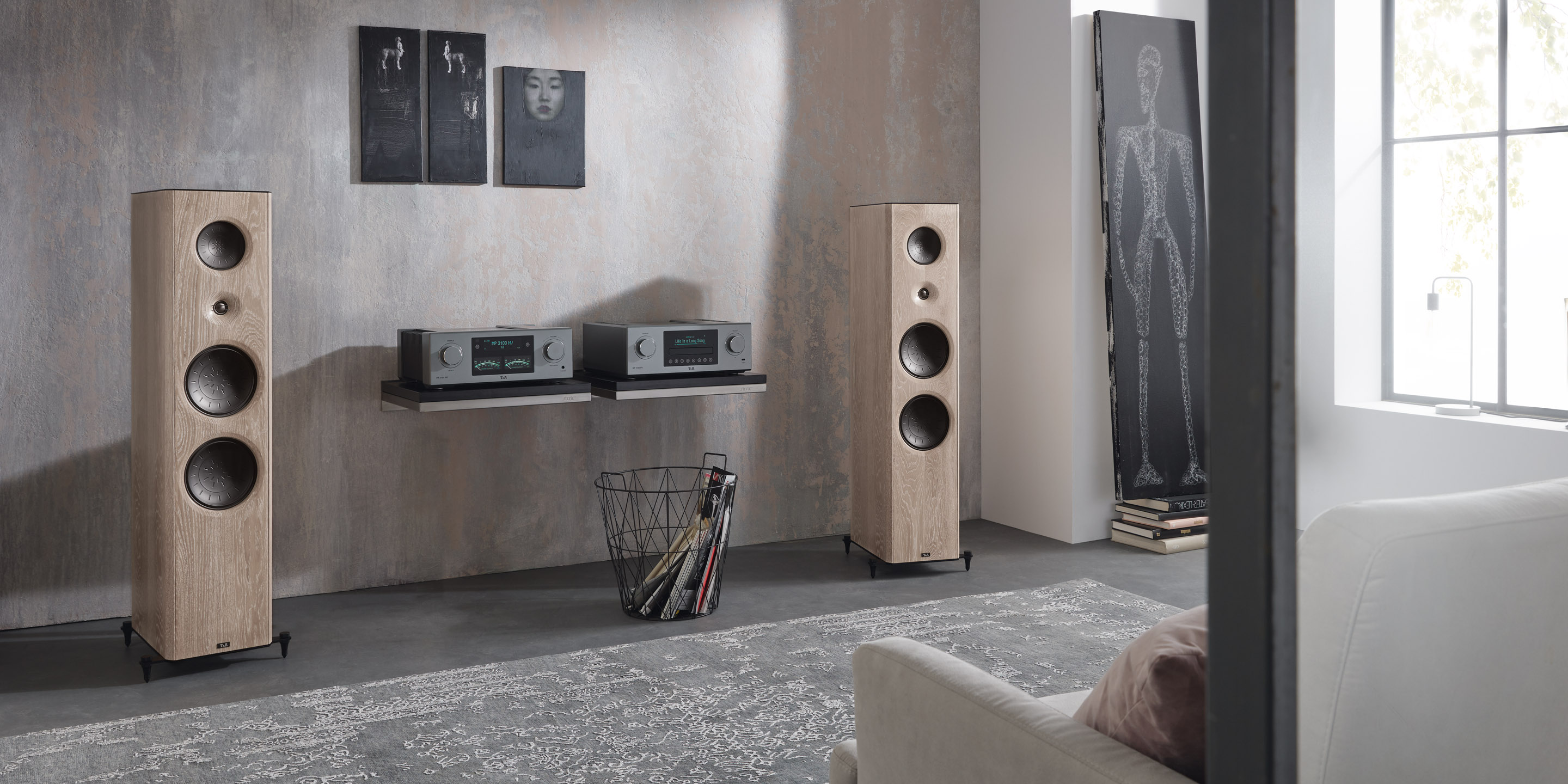 A transformation of the senses.
Through many years of designing and building systems we have developed and fine tuned relationships with the best manufacturers, suppliers and tradespeople. We know what to look for and have the experience to ask the right questions. We are always up-to-date with the latest technology and advancements in two-channel audio design solutions.
We do everything for you to make sure it all comes together properly and in line with your budget. Our two channel systems are designed with Bluetooth and Wi-Fi® connectivity for wireless music streaming from your laptop, tablet, phone and other smart devices.
What we do:
Component and equipment layouts
Sound treatments, available on site
Audio furniture and cabinets plus other accessories
Installation
As a leading retailer of audio products, we have extensive experience with installation and ongoing service for home and some commercial spaces. Because we provide a customized integration solution, we incorporate latest trends and technology to maximize your space, objectives and overall presentation requirements. Your system will be installed and tested to attain peak performance and optimized to your room.
Audio Solutions by Design is dedicated to a level of personal attention and detail that you won't find elsewhere. Our installation professionals will arrange a time that is convenient for you. They will answer all questions onsite during installation and show you how to use your system. Note that more complicated projects may include hiring outside help which we have selected to work to our standards and our supervision.
Follow-up and Support
We believe in long term relationships! Our customer's complete satisfaction is a demand we make on ourselves and we go out of our way to get it. We always encourage our customer to direct their concerns to us in a timely manner so we can resolve issues quickly. Should you have any questions or concerns on any item or require service on a component, please call us. We will respond quickly and usually within one business day. All components have manufacturer's warranty so you never have to worry.
Contact us to arrange your initial consultation.